HISTORY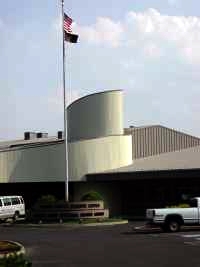 Keeton King has been in the construction business since 1964. The company was originally formed as a partnership in Tualatin, Oregon. Keeton King began working in Central Oregon in 1968 for Brooks Resources at Black Butte Ranch. The company permanently moved to Central Oregon in 1971. The partnership consisted of Arland T. Keeton and Ima Jean Keeton, husband and wife with each owning 50%. The partnership was named Keeton-King General Contractors.
Keeton King Contracting, LLC. is a Limited Liability Company with Arland T. Keeton and Ima Jean Keeton as members. Keeton-King General Contractors, LLC is now a holding company which supports Keeton King Contracting, LLC with major construction equipment and continues to be owned by Arland and Jean along with a daughter, Lynnette.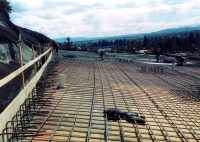 The majority of our projects are in the Central Oregon area with other projects throughout Oregon, Idaho, and California. The largest percentage of our work is in the commercial building market though we also do road construction, mass excavation work, and underground utility jobs. Our portfolio of experience ranges from military facilities to medical facilities, from municipal water reservoirs to sewer treatment plants, from destination resorts to schools, from hotels and restaurants to retail malls, and from city park restrooms to office complexes. If it is something that can be built, we have probably done it.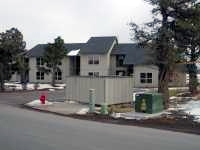 We take pride in our history. We do not have any projects we are ashamed of. We have several long-term clients for whom we have done multiple projects throughout the years. These clients are as happy with our work today as they were 30 years ago.
Keeton-King Construction, Inc. maintains a drug free/ alcohol free workplace. We have periodic testing of drivers and random testing of other employees. Company policy dictates immediate termination of any employee violating these rules.